Spot Pack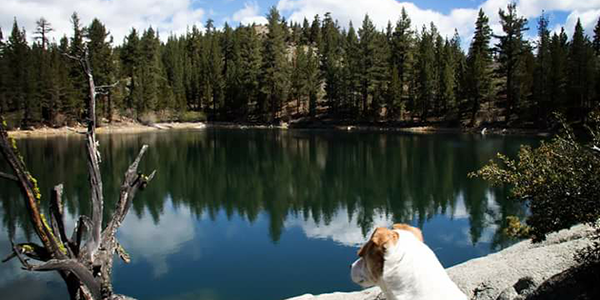 You are taken by horseback, your gear and provisions by pack animal, to a desirable campsite on a lake or stream. The packer and stock then return to the Pack Station. You are picked up on a predetermined date, usually by the same packer. This type of trip has the desirability of modern riding, comfortable base camping and low cost. You are expected to furnish all your own camping equipment. The duration of your stay in the backcountry is up to you.
---
Backpacker Drop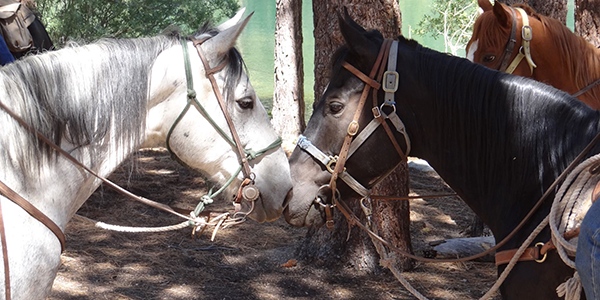 You are taken by horseback, your backpack by pack animal,to a desireable campsite on a lake or stream. The packer and stock then return to the Pack Station. At that point you are on a regular backpacking trip, carrying your own gear around the mountains, and returning to the Pack Station at your convenience.
---
Base Camp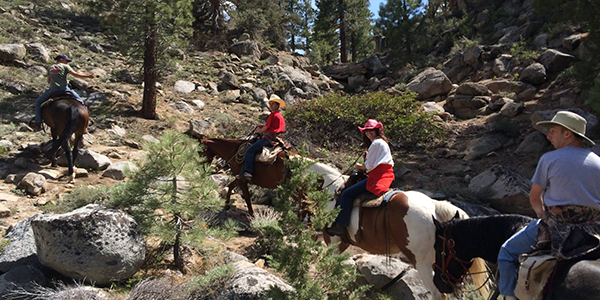 Camp on a high country lake or stream with the majestic peaks of Northern Yosemite Park as a backdrop. You bring your personal gear, sleeping bag and pad, fishing gear and camera, and we'll furnish everything else. The camp will be complete with spacious tents; delicious meals served outdoors, tables to eat at, folding chairs, portable showers and a private toilet area.
You'll leave Leavitt Meadows Pack Station and ride into the backcountry with your Guide/Packer. Lunch, your first meal on the trip, may be enjoyed on the trail or when you reach camp. Camp will be already set up, so all you have to do is get your gear stowed in your tent and spend the next few days hiking, fishing or photographing wild life, flowers or scenery that your friends won't believe without the picture you bring home.
Just lay around camp, read a good book or do whatever you like, after all it's your vacation. Then the last day, after lunch, your last meal of the trip, ride back to the Pack Station, arriving in late afternoon.
For those of you who wish to do more riding while in the mountains, horses are available to keep during your camp stay for an extra charge. Saddle horses may be available for $60.00 a day per horse for the days you are in camp (Walker Meadows only). This option is not available for the fly-fishing trips.
---
Extended Trip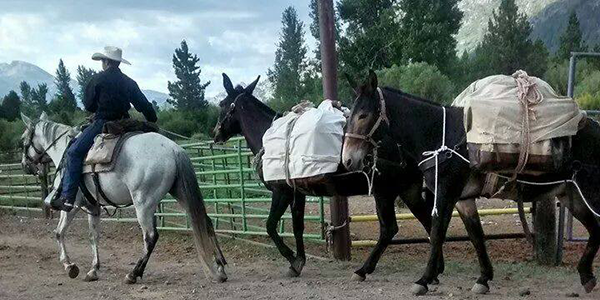 We provide the pack and saddle stock and a professional wrangler/guide to go with you, setup your camp and load up the horse when you are ready to move on.
All of the services of our Base Camp, but you furnish the food (an extra serving for the packer, please), cooking gear, shelter and your personal gear. Trips start at the pack station and loop through spectacular wilderness scenery until you circle back to the pack station.
---
Specialty Trip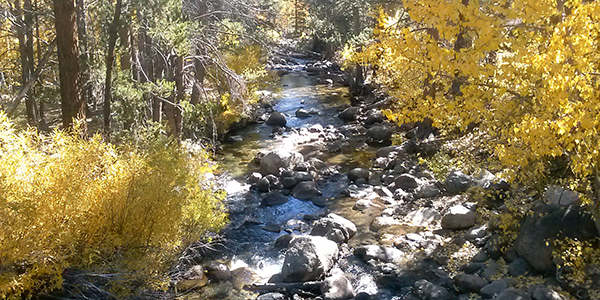 If you like to fly fish this is the trip for you. This is a base camp trip into Fremont Lake. This trip is geared for fly-fishing, float tubes welcome. This is a catch and release fishing trip. We'll cook up some trout if you like but we won't be packing any fish home. Hot coffee, tea or cocoa and fresh baked sweet rolls ready in the morning. Then go out and fish for a couple of hours.
Breakfast will be served about 9:30 AM. After breakfast you can hit the water again or relax around camp. Tie some flies, tell fish stories or whatever. A light lunch will be served right around noon, because supper is at 4:30 so you can fish till dark. Then come into camp for dessert and an evening around the campfire. This is a good way to start the summer in the Sierra and you're invited to come along.
Pricing example:
1 Rider with 1 Pack Animal to Fremont Lake
Packer (guide) and their horse = $145
1 Rider (customer) = $85
1 Mule (pack animal) = $85
Total Cost Each Way = $315
Recommended camp spots leaving from Pack Station:
Rates by Location One-Way
Map
Location
Name
of
Location
Trail Miles
One-Way
(estimated)
Trail Time
One-Way
(estimated)
Fishing
Packer
&
Horse
Pack &
Stock
Animal
Rainbow
Brook
Cutthroat
Trout
$120
$75
A
Lane Lake
3mi
1hr
x
x
x
B
Roosevelt Lake
3mi
1hr
x
x
x
C
Poore Lake
3mi
1hr
x
x
x
D
Secret Lake
3mi
1hr
x
$145
$85
E
Hidden Lake
7mi
2hr
F
Fremont Lake
9mi
3hr
x
x
G
Chain of Lakes
11mi
4hr
H
Lower Piute Meadows
10mi
3.5hr
x
$160
$95
I
Upper Long Lake
12mi
4hr
x
J
Lower Long Lake
12mi
4hr
x
K
Walker Meadows
11mi
4hr
x
x
L
Upper Piute Meadows
16mi
5.5hr
x
$175
$110
M
Beartrap Lake
12mi
4hr
x
N
Harriet Lake
14mi
6hr
x
x
O
Cora Lake
14mi
6hr
x
x
$205
$115
P
Bonnie Lake
16mi
6hr
x
x
Q
Stella Lake
16mi
6hr
x
x
R
Cinko Lake
16mi
6hr
x
x
S
Tower Canyon
18mi
6hr
$270
$155
T
Dorothy Lake
20mi
7hr
x
All rates are subject to change depending on availablity and/or special circumstances.
Parties traveling with children under the age of 10 years will require an additional Packer and Horse.
2018 Base Camp Trips
Call for pricing and locations
| Name | Dates | Availability |
| --- | --- | --- |
| Trip #1 | June 28 - July 1 | Available |
| Trip #2 | July 26 - 29 | Available |
| Trip #3 | August 23 - 26 | Available |
| Trip #4 | August 30 - September 2 | Available |
A $125.00 per person deposit is required to confirm your reservation. Balance due 30 days before departure.
A minimum of 4 people per camp is required for the trip to take place.
Deposit refundable minus a $25.00 charge with a 30 day notice only.
If these dates do not work for you please contact us and we can make arrangements.